Our 70th Business Breakfast: How print automation enables successful digital change​

2022-11-20 ・ Kunal Lohia ・ Bernhard Mueller
The 70th Business Breakfast, entitled "How print automation enables successful digital change" by foryouandyourcustomers in Melbourne offered guests the opportunity to hear from strategist Robin Pyne about Bunzl's digital transformation journey and also from Manfred Heckt who shared priint Group | WERK II's automation software which they are bringing to the Australian market.
During our 70th Business Breakfast all participants gained valuable insights into Bunzl's digital transformation journey presented by our first guest Robin Pyne who is Bunzl's digital transformation strategist. Our second guest was Manfred Heckt who was managing director of Stibo Systems for 4 years before joining priint Group | WERK II  as they strive to expand their operations in the APAC region. Manfred presented his plans for priint Group | WERK II in Australia and gave a demo of their solution that revolutionises and automates the printing process for businesses.
---
Robin Pyne presenting Bunzl's digital transformation journey.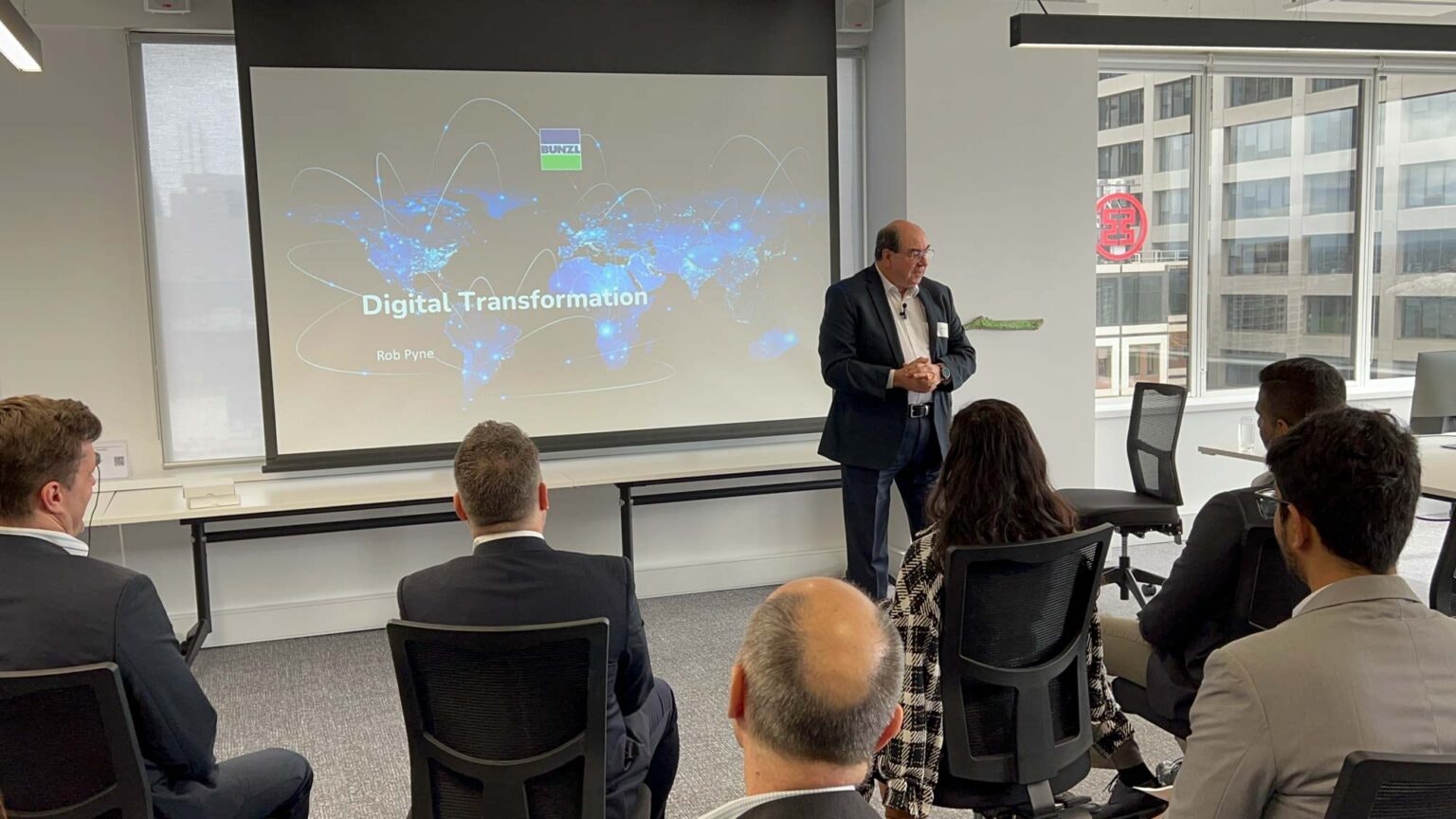 ---
Bunzl's Presentation
Robin Pyne started by guiding us through Bunzl's digital transformation journey and how their digital strategy has been put in place by focusing on customer centricity giving more transparency to their customers. Bunzl is an international distribution and services group that supplies a broad range of non-food consumable products to companies and their future plan is to build a single Bunzl marketplace that will bring all capabilities into one place to facilitate the ordering process for their customers. His strategy was to learn from existing solutions in their businesses and steal with pride. 
---
Manfred Heckt presenting the world of digital channels.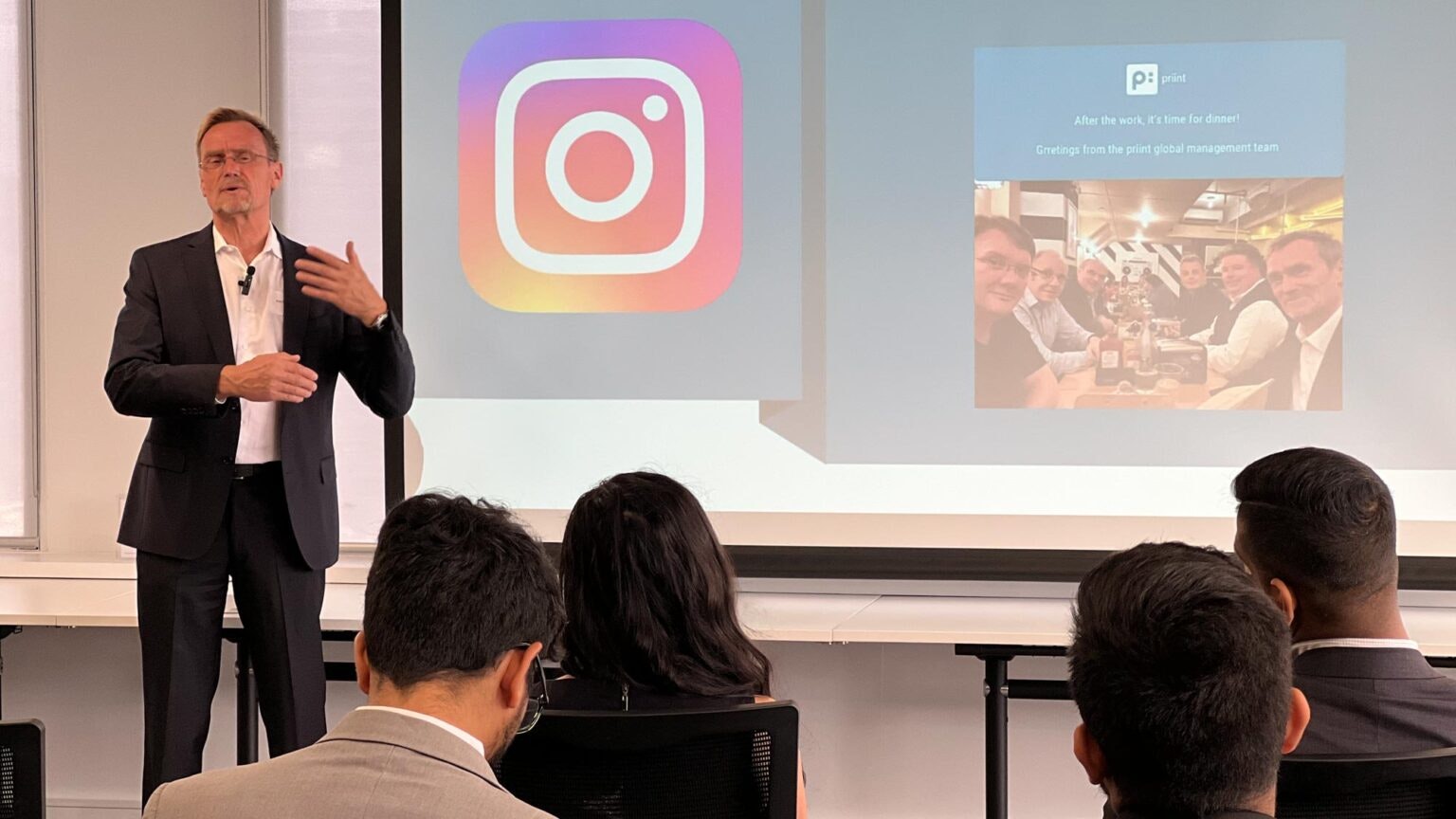 ---
priint Group | WERK II Presentation
Manfred Heckt, thereafter, presented the leading priint Group | WERK II software which enables print automation and showed a metro map that highlights all the touchpoints between a customer and different print mediums. He also gave a demo to explain all benefits of integrating their software which brings product data to life in a combination of digital and offline formats with the end goal of optimising their customers' experience. Guests were able to ask our speakers questions during the presentations and also at the end during refreshments and networking. You can watch the recording of the presentations (above) and don't hesitate to reach out to us to start a conversation and find out more information.
More about us
If you'd like to learn more about foryouandyourcustomers in Australia then please don't hesitate to reach out to us and start a conversation.
---
More Info
Other events we've hosted