Organisational Development
We reveal the unseen and unspoken. Making the intangible tangible – fully present to foster your personal and organisational evolution.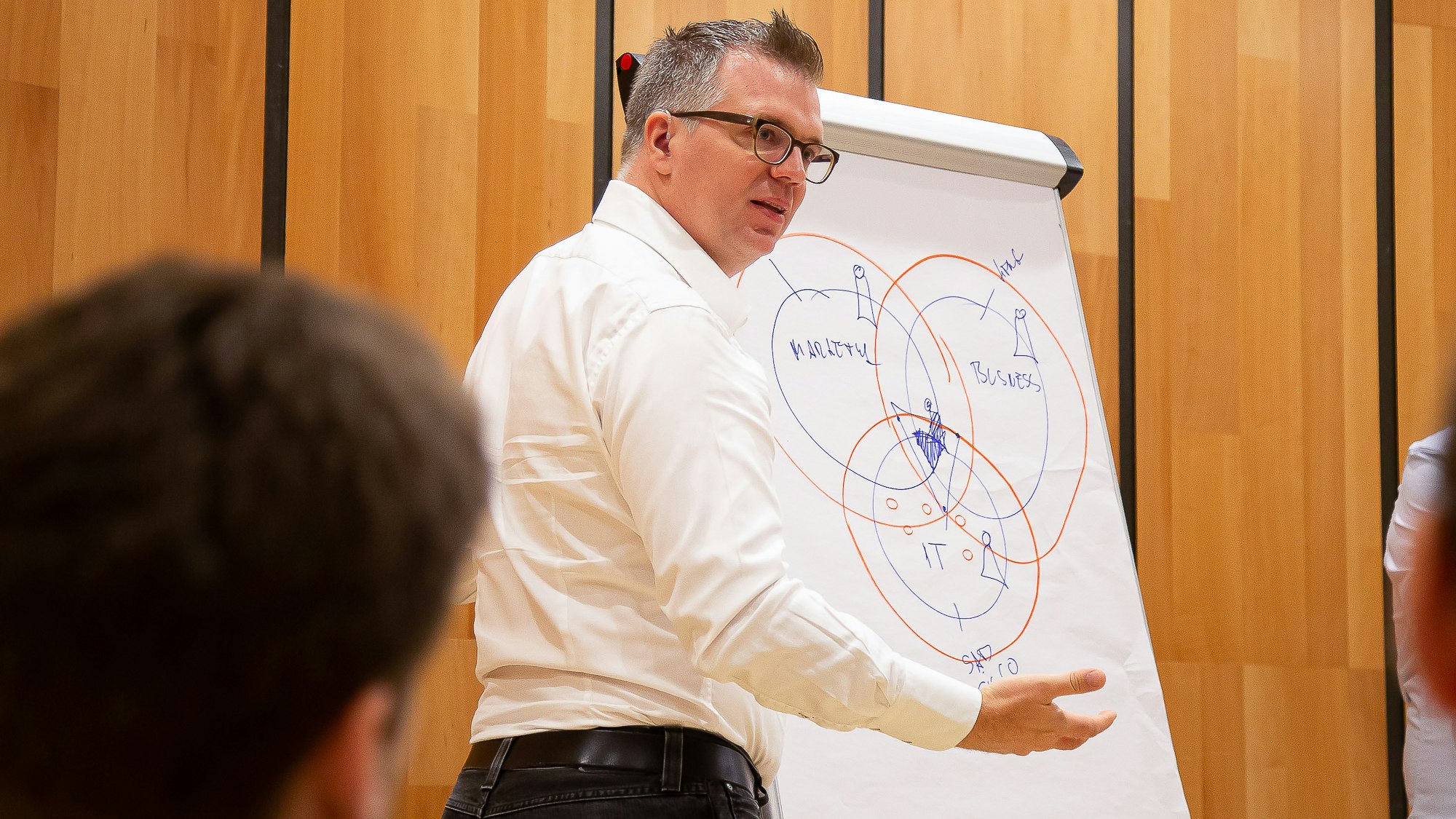 Improving team excellence
What happens to a high-performance team when it successfully evolves? It becomes a high-value team. No matter what you call it, these teams focus on delivering (added) value fast while making the best use of available resources. We know the ingredients for great team development, prosperous and sustainable collaboration and, eventually, outstanding, innovative results. We are happy to help as a leading example.
high-value team / high-performance team / added value / delivery / teamwork / team building / roles / innovation / output / focus / traction / joint vision / impact / appreciation / openness / self-organisation / principles / collaboration
---
Fostering company culture
Corporate culture is a result. The result from visible and invisible behaviours, inner attitudes, and personal relationships – with all their lived or violated values. As individual and collective values are fundamental, we reveal them together with you, your team or the whole organisation. We define desirable objectives and lead well towards them, supporting you with sound advice and reliable methods to measure, visualise, develop and implement.
corporate culture / values / behaviour / individual / collective / objectives / development / organisation / team / coaching / participation / soft skills / leadership / people-centered / humans / relationships / fundamental / facilitation
---
Boosting your communication
What people say (or not) is only part of what they transmit. It has a direct influence on people's perceived psychological safety and engagement. How we communicate in organisations therefore significantly indicates our well-being, similarities and differences, and existing potential. We help to unlock this potential by making communication a conscious and tangible experience and aligning it clearly.
communication / clarity / tacit message / indicator / trust / well-being / psychological safety / experience / potential / training / storytelling / systemic / awareness / engagement / understanding / open space
---
Supporting doers & pioneers
Organisations and their people should embrace an awareness of needs. They should act in ways that foster the well-being of the whole and the individual. We strive to embody this philosophy in everything we do: From our company culture and civilisation to our products and services – a people-centric mindset! We are an inspiring partner providing reliable orientation for leaders, experts, and people who make a difference. Whatever your personal and organisational challenges, we are here to help you succeed.
needs / awareness / coaching / sparring / mentoring / humans / succession / success / roles / companionship / reliability / actions / partner / people centricity / support / attitude / culture / civilisation
---
Cells
This service is made possible by our teams in: